Services
1. Tank Cleaning
The goal of Arpec's tank cleaning service is to improve the quality of the fuel and remove sediments from the bottom of the tank.
It does not require the transfer of fuel or additional trucks to store fuel while cleaning is being carried out
The process is fast and efficient
The cleaning time per tank is between 2 to 4 hours depending on the dirt of the fuel
The system guarantees the care of the environment, since the same through its systems of filters retains the particles of dirt, bacteria and separation of water
It substantially improves the useful life of the filtering machines and fuel pumps as it decreases the period of change of the same
Separation of fuel from water and particles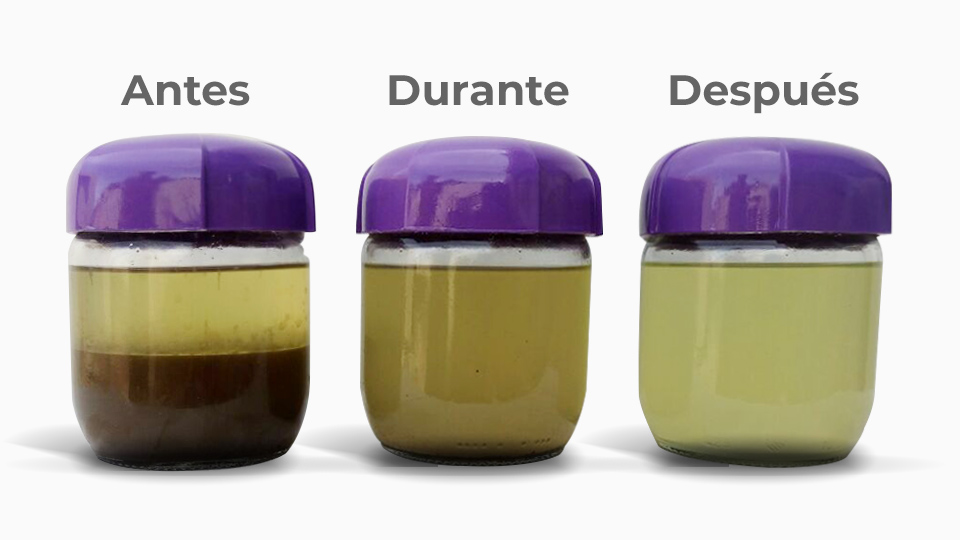 *State of the fuel before and after cleaning.
2. Hermeticity Tests
It is very important to know if your tank is 100% hermetic. The EPA (Environmental Protection Agency of the USA) has established the guidelines in the CFR 40 title 280 to validate the methods of tests of hermeticity in tanks and fuel pipelines. The objective of the tightness tests is to minimize the environmental impact due to underground hydrocarbon spillage.
Arpec performs hermeticity tests since 2006 to date, using a high-tech system called Alert Techno.
Detects losses of 0.1 gal / hr with possibility of detection greater than 95% and a percentage of false alarm less than 5%
You can test tanks up to 113,000 liters in 2 hours
Less influence of temperature on the result
The result of the test is calculated by the software
Inviolable record of the results of the tests in both phases.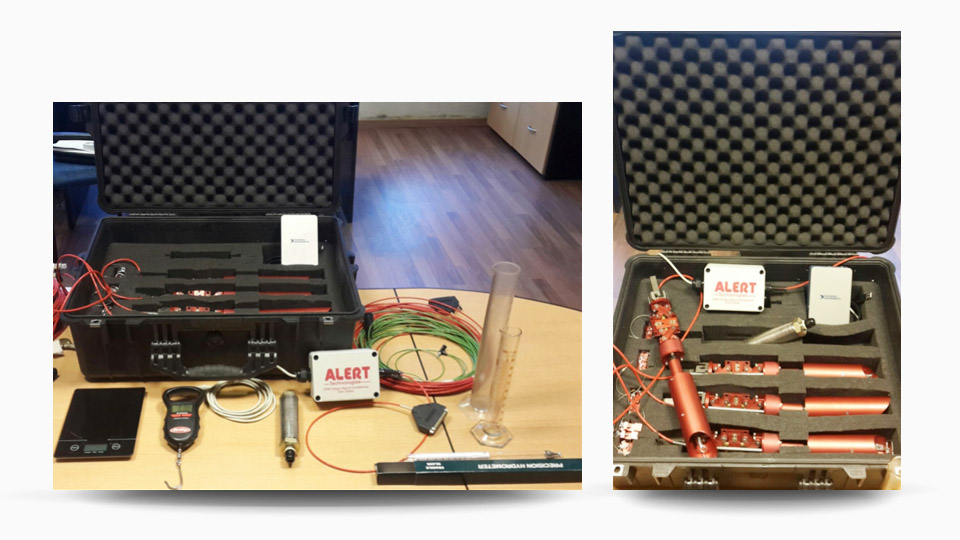 *Instruments used for the service.
3. Installation and commissioning of pumps, automatic tank gauging and systems
We have a highly trained and experienced team of engineers and technicians, who install and start the equipment purchased by our customers. This service guarantees the correct functioning, operational safety and the useful life of the equipment.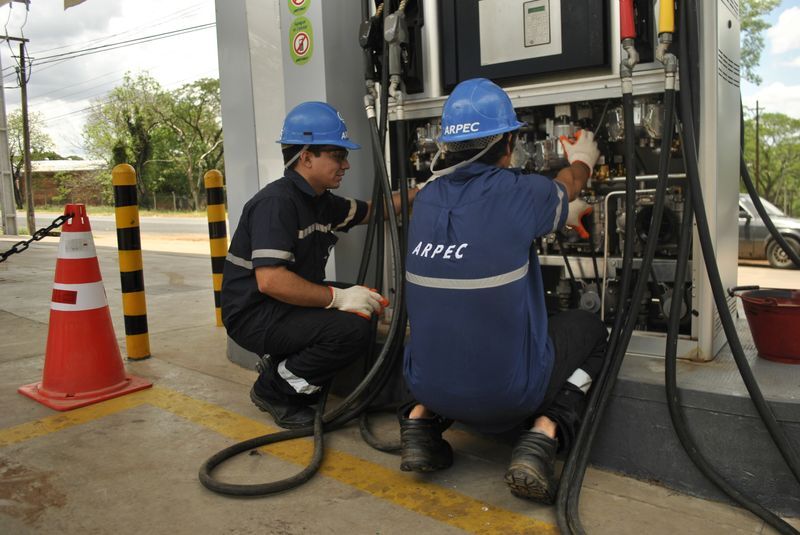 *Installation of our products.
4. Preventive and corrective service of equipment in gas stations
We offer preventive and corrective maintenance service at a national level, under the modality of service under subscription or 'per call'. All services have a warranty to give our customers peace of mind.
5. Reconditioning and repair of pumps
We have trained personnel and the largest and most varied spare parts stock in the country, which allows us to repair or refurbish pumps in an integral way. This applies to pumps in a state of deterioration, crashed pumps, pumps that need a 'face wash' including paint and graphics, etc.
6. Hydraulic and electrical installations
We offer installation services for the electrical and hydraulic part of a gas station, including the lowering of tanks, installation of plumbing, hydraulic connections in tanks and islands, electrical boxes, wiring, etc.